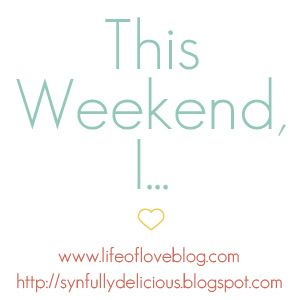 Linking up with Sar & Syn to cover my weekend shenanigans.
This Weekend, I got a little muddy. We went to Mudd Jam 4 and had a blast!
For those who aren't familiar, this was an event at an ATV park. You can go camp, ride trails, get in mud & basically just get yo' redneck on. Don't knock it till you try it. :)
Our friends, Chris & Kayla (they're the ones below who are pulling me out of a nice little hole I found), joined us in our redneckery as well as our friend Kevin.
Alfred showed Kevin a real nice time (as evidenced by this picture below) for his Bachelor party weekend. Kevin is getting married this Saturday & seriously couldn't stop talking about his fiancé. Twas adorables.
This Weekend, I rehydrated with oranges to counteract my dehydration of Bud Light. The husband laughed at me for throwing them in my cooler, but they were a hit. And sweet baby Jesus they were tasty.
This Weekend, I watched this happen. I didn't participate because the water was colder than a mug & I had limited amount of clean clothing at this point. But, we have plans to go back in the summer months & you can bet your ass that's the way I'm rolling. I mean, seriously, how can I not?
But mostly This Weekend, I missed the hell out of this little toot. (she's so ready for summer!)