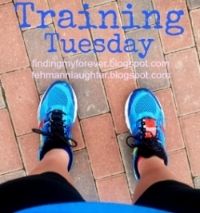 This link-up is just a way to talk about training [in any way, for anything] to help hold ourselves accountable and possibly brag a bit. I mean, you ran 1 mile without stopping – you totally deserve a chance to brag about it! That shit is hard. You did 10 push-ups in a row, HOLLLEERRR.
And even if you're not training for anything, you're just putting yourself out there to be healthier, to get slimmer, to
whatever
you can share it on Training Tuesday. Let's say you were sitting at home and instead of eating a carton of Oreos you instead ate 20 baby carrots and just imagined they were chocolate-y crèmey goodness [hypothetical situation, of course] – share it here!
Abbey & I don't discriminate – we congratulate.
Grab the button above & link-up below to let us know what's going on for your Training Tuesday (or any day really, linking up throughout the week is good too!)

My Training

4/30 – 30 Day Shred Level 2
5/1 – 30 Day Shred Level 2. I also committed to a couple of challenges for May. A squat challenge (which weirdly enough the husband is participating in as well. My plan to slowly get him into exercise and then into running must be working. Muwahaha.) And an ab Challenge with Meg.
If you'll recall I did a Thigh Challenge for April – I'd say I completed about 25/30 days. So a success. Even on days when I didn't do a typical workout I still found time to complete it. Seriously, less than 10 minutes a day. I feel good about both of my May challenges.
5/2 – Workout with Moj. She didn't write anything down since she wanted to keep it as a "surprise". I don't know what was going on with me, but it was an off day. Like off in a "Oh my gawd, I am crying. In the gym. For no reason." It was odd and I have more to say about this in a future post.
5/3 – 30 Day Shred Level 2.
5/4 – Getting Muddy.
5/5 – Recovering from muddiness.
5/6 – Now I'm just being plain lazy. Also, my forehead is burned from the mud & is peeling. I am sexy.
Other things:
A friend of mine who is a personal trainer, Terri DeVore, is the owner of Fit Chick Fitness here in the Waco area. She's received a few requests for some kind of walking group. This would be a great kick starter for anyone who may want to try a 5k in the future but wants to start out a little tamer than just jumping right in.
If you're interested or know someone who is – send them to www.fcbootcampwaco.com. She is so knowledgeable and genuinely loves to help people get involved into a healthy lifestyle. Also, I wasn't compensated in any way for this. I just really believe in Terri and what she's trying to do.
I now have a Facebook page for the ol' blog – go check it out & like it if that's your kind of thing.
https://www.facebook.com/LehmannLaughter
I'll probably be a little more free there than I am on my personal FB page, since this will be a direct extension of my blog and let's face it – I'm pretty open with the info you find here. I actually prefer Twitter but I know a lot of my readers are on FB, so I figure this will be a great avenue for any questions/post ideas or bragging about running/fitness for those readers. We'll see if it flops or not.
Also, tomorrow is the last day to sign up for our Jelly of My Jams CD Swap! You don't have to have a blog to register – just a valid mailing address and the ability to make/send a kickass CD to your swap partner. Holly & I will send out partners by Friday.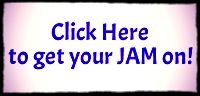 Also, in sincere hopes that you won't read this far down just in case I change my mind. I'm taking the dive. I'm jumping from the highest cliff. I'm going to fall into an ocean of sweat & self-hate.
What's that mean?
It means, I'm going to do a full marathon.
26.2 miles. Yep, it's going to happen. I can't not do it. I've ran this far, I have to know if I can do it. I've ignored it for long enough.
So, here's me telling you – it'll happen. Right now, I think the plan/hope is Oklahoma City next April-ish (Abbey? Anita? Anyone else who is completely off their rocker and wants to join me? Can you hear me?) You have plenty of time to train! Please be crazy with me. Please.
So yeah.
Pray for me. But mostly, pray for my husband because I can feel him rolling his eyes as I type this. Poor guy.
How I feel after researching marathon training plans.