Dudes. Dudes. I motherbeeping killed it last Saturday!
So, if you'll recall I asked the twitter-verse for some song suggestions on Friday and it exploded with awesomeness. My playlist ended up looking like this:
And then (in case you hadn't heard) Holly & I teamed up for a CD Swap that's going on right now. So if you're interested in swapping great music (you know you are) sign up!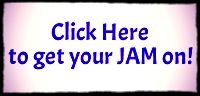 Also, you totally should because the awesome suggestions KNOCKED OFF 2:48 OFF MY LAST 5K TIME!
My official time was 36:11.
I officially am an
average runner
with an 11:44 average pace for the race. If you'll recall one of my
resolutions for 2013
was to be at 12 minute miles. Dude, I am
there.
Much like every other race when I was finished I forgot to cut off my Garmin. Oops.
I had only ran twice since March 23rd (my emotional
Bearathon
half) and was just counting on the cross-training I had been doing, but definitely wasn't expecting anything grand. My previous 5k time in February was
38:59
and I was thrilled at that because I finally got below 40. I joked once that I may just actually beat my real PR time (34:14) for the 5k I set in 2010 (before I became serious about running) by the end of the year, but now that seems less of a joke and more of a reality. Cray-cray.
I'm also pretty sure I was still hung-over from Friday night shenanigans with the husband. I am attractive.
One beer before a race is fine, two is okay, but beyond that I do not recommend (even though I do have a steel stomach like my friend Karri and our love of Fiber One bars. Don't judge us.)
My friend, Sunny, ran the race with me (or in front of me, whatever) and she placed 2nd in her age division and 3rd overall. Girl is fast.
This particular race benefitted the American Cancer Society and with it being called Donkey Dash, they made sure to include donkeys for us. In true redneck fashion, we did not hesitate to take as many pictures as possible. I'd also be lying if I didn't say I secretly hoped they'd gloriously throw their ropes off and join us in our run but alas, they did not.
I feel like I should also mention it was 70 degrees out when we started and humid than a motherfucker. We still killed it (this was a PR for Sunny too).
Despite nearly throwing up half-way through (see twitter picture above) I just kept moving. I kept telling myself that if I can 13.1 miles at a 13 minute pace then I surely can 3.1 faster than that, I just had to push myself. And I did. Totally felt amazing.
So, yep. I'm amazeballs.
Until we run again!