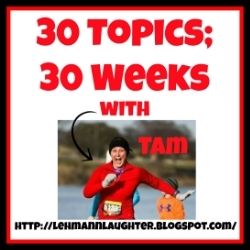 If you're new here, this link-up is every Wednesday (until the 30 weeks are up) and it's based off these two articles – here and here. You are welcome to take the points in any direction you choose, what I go off of is only something to get the ol' brain ticking. Original post is here.

I hope you'll join me!

Previous posts: Week 1, 2, 3, 4, 5, 6, 7, 8, 9 & 10.

Week 11!

Dream It, Do It
What are your dreams in life?
This particular topic is proving to be difficult for me. It shouldn't be though, right? I mean, everyone has dreams…or I guess, we're taught that everyone should have dreams. I'm not really sure. I'm trying to find something that I'm reaching for in my life and I honestly have nothing.

Maybe it's because when I think of dreams, I think of the unattainable. Like, climbing Mt. Everest on a whim even though I've never climbed a mountain before. Dreams are something nice to think about but not something on my radar.

For me, thinking in terms of goals is much more realistic. When you say goal, you're working towards something, but with dreams it's all kind of wishy-washy. I'm sure that's not the way it is for everyone but for me personally, they mean different things.

So, I guess don't have dreams. I have goals. One of the biggest was completing a marathon and while that didn't exactly happen how I envisioned, the journey to that moment was one of my biggest life accomplishments. It was a goal I worked towards for months and that's something to be proud of.
What about you? What dreams do you have?